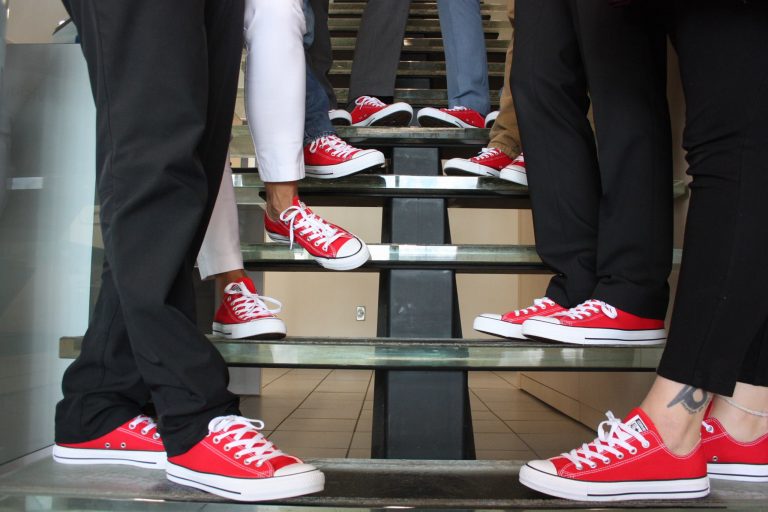 Why work at Great Lakes Honda?
We are a locally owned business focused on surrounding ourselves with honest, ambitious, and likable people. We are always looking for new team members who are passionate about the automotive industry and excited about providing exceptional customer experiences! We have one goal in mind: be CUSTOMER centric & HAVE FUN while doing it!
What we have to offer:
Competitive wage structure
Full benefits
Continuous training
Family oriented work environment
Check out our current opportunities from the list below. If you are interested in seeing if you have what it takes to be a part of the Great Lakes Honda Family,  send us your resume  and we'll be happy to check it out. Even better, come introduce yourself in person and drop off your resume with a cover letter explaining how you would be a great addition to our team!
Current Positions
Social Media Coordinator | Full-Time | Entry Level Position
Businesses: Great Lakes Honda, Azure Medispa, Headlines Hair & Day Spa, Our Driving School & Dr. Floreani, O'Toole & Dool Orthodontists
Marketing Office: Located at Great Lakes Honda
Deadline: Friday, August 31st, 2018
How to Apply:
Please send your resume and cover letter to Francine Floreani: francine@greatlakeshonda.com by Friday, August 31, 2018 at 5:00pm.
Thank you to all applicants for their interest.  Only candidates selected to proceed in our selection process will be contacted.
Essential Duties and Responsibilities: 
Work closely with the marketing team.
Propose & create engaging video marketing ideas and creative content independently.
Shoot, edit, produce and post creative video ideas in-line with the outlined Video Marketing Strategies.
Create and overseeing content calendar, collaborating with internal authors on content development.
Monitor engagement across all platforms and communities: Facebook, Instagram, Pinterest, Twitter, Google & YouTube & monitor social commentary and redirect comments and inquiries.
Schedule all social posts across the brand channels & assist with managing all promotional calendars.
Assist with tracking and analyzing the impact of sales and inquiries from social media efforts.
Research and track emerging digital trends, best practices and social features to leverage for brand opportunities.
Track and screenshot content performance to include in reporting.
Computer Equipment and Software Requirements:
Must be proficient in all Microsoft Office programs.
Must be proficient in iPhone applications as related to social media.
Proficiency in Illustrator, InDesign, Premiere Pro and Photoshop is a plus.
Special Qualifications and Skills:
Candidate should have strong passion for digital and social platforms, interest in finding new digital trends and quantitative skills.
Candidate must feel comfortable giving direction and presenting outlined plans and ideas they will implement independently.
Candidate must be fun, outgoing & personable.
Candidate must have the ability to apply an elevated brand sensibility to all creative and social platforms and an openness and willingness to learn new skills and adapt to the fast-changing digital landscape.
Superior working knowledge of Facebook, Instagram, Twitter, Pinterest and other emerging platforms.
Work well with others and be collaborative by nature.
Sophisticated sense of creativity paired with strong communication skills.
Ability to analyze performance data and create actionable next steps.
Self-starter who can articulate big ideas and exciting trends.
Desire to flourish in a fast-paced environment.
Must be extremely detail-oriented.
Video/photography skills a preference but not required.
Some knowledge of marketing & consumer behaviours.
Education and Experience Required: 
College degree required.
Minimum of 1-2 years of work experience preferred.
Success Story:
Moving Up
We first met Jake in February of 2013 when he was hired as a Wash Tech. This entry-level position within our company exposed Jake to the inner-workings of the service department, which is highly dependent on time-management and individual responsibility. Not long after starting as Wash Tech, Jake was promoted to an Automotive Detailer/ Lot Attendant. This position required a higher level of responsibility, attention to detail, and cooperation with the sales team. It also gave Jake the opportunity to learn more about the vehicles and their various features.
Jake was so successful in this position that he was promoted again to an Automotive & Power Sports Product Advisor, the position he currently holds. Together, Jake and Alex comprise the small engine sales team, but Jake can be found assisting in our automotive sales department as well. In fact, Jake is our ONLY dual product advisor; selling both power sports and vehicles. This new role, coupled with his previous experience, enabled Jake to learn about all facets of our company.
Jake is passionate about the Honda brand. He is constantly participating in Honda seminars and workshops to stay-up to date and better himself as a Product Advisor. Jake is able to pull from both his past work AND personal experiences when discussing a Honda product. From sales to service, automotive to small engine, Jake has become one of our most well-rounded and knowledgeable employees.