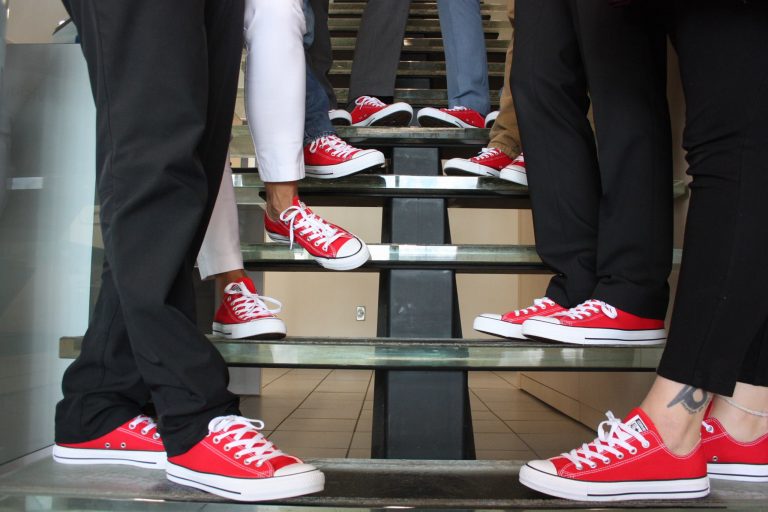 Why work at Great Lakes Honda?
We are a locally owned business focused on surrounding ourselves with honest, ambitious, and likable people. We are always looking for new team members who are passionate about the automotive industry and excited about providing exceptional customer experiences! We have one goal in mind: be CUSTOMER centric & HAVE FUN while doing it!
What we have to offer:
Competitive wage structure
Full benefits
Continuous training
Family oriented work environment
Check out our current opportunities from the list below. If you are interested in seeing if you have what it takes to be a part of the Great Lakes Honda Family,  send us your resume  and we'll be happy to check it out. Even better, come introduce yourself in person and drop off your resume with a cover letter explaining how you would be a great addition to our team!
Appointment Coordinator | Full-Time
Deadline: Friday September 13th, 2019
We are seeking qualified applicants for a full-time position as an Appointment Coordinator. If you are outgoing, energetic, and have the ability to work effectively in a team environment - we want to meet you!
This unique opportunity is to be part of our growing organization. We pride ourselves in providing a first-class customer experience and that stems from our amazing employees.
Our promise is to keep delivering the same award-winning service and value that our community has come to expect from our dealership. Every employee contributes to the exclusive culture that Great Lake Honda embodies. We're only getting bigger so now is the time to join while you can; the trajectory of a position within our dealership is boundless. Don't miss this amazing opportunity to be a part of our team!
Responsibilities
Answer incoming calls regarding service inquiries and accurately schedules appointments.
Call customers to confirm service appointments and reschedule missed appointments.
Communicate any additional maintenance requirements to customers.
Contact customers reminding them when their vehicle is due for its next service appointment.
Specific Duties (plus any other duties as assigned)
Receive inbound calls from prospective customers looking for vehicle servicing.
Build and maintain good relationships with customers and exceed their expectations.
Accurately book all appointments into the system.
Maximize the opportunity to recommend additional services or maintenances.
Provide customer with basic maintenance information.
Reschedule all appointments that did not show
Assist the service advisors on the drive with answering phones or helping customers
Act as a liaison between the customer, advisor and technicians.
Assist with any filing or administrative duties required
Maintain a professional appearance
Refer to service history, inspect vehicle as needed, and recommend additional needed service
Advise customers on the care of their cars and the value of maintaining their vehicles in accordance with manufacturer's specifications.
Explain completed work and all charges to customers.
Maintain high customer satisfaction standards.
Handle telephone inquiries regarding appointments and work in progress.
Keep work area clean.
Requirements
Collaborative professional who promotes team work and works cohesively within a team-oriented environment
Experience working with a luxury brand is an asset
Must be able to work flexible hours, possibly shift work
Honest and reliable
Please visit our website and forward your resume to francine@greatlakeshonda.com for consideration.
Success Story:
Moving Up
We first met Jake in February of 2013 when he was hired as a Wash Tech. This entry-level position within our company exposed Jake to the inner-workings of the service department, which is highly dependent on time-management and individual responsibility. Not long after starting as Wash Tech, Jake was promoted to an Automotive Detailer/ Lot Attendant. This position required a higher level of responsibility, attention to detail, and cooperation with the sales team. It also gave Jake the opportunity to learn more about the vehicles and their various features.
Jake was so successful in this position that he was promoted again to an Automotive & Power Sports Product Advisor, the position he currently holds. Together, Jake and Alex comprise the small engine sales team, but Jake can be found assisting in our automotive sales department as well. In fact, Jake is our ONLY dual product advisor; selling both power sports and vehicles. This new role, coupled with his previous experience, enabled Jake to learn about all facets of our company.
Jake is passionate about the Honda brand. He is constantly participating in Honda seminars and workshops to stay-up to date and better himself as a Product Advisor. Jake is able to pull from both his past work AND personal experiences when discussing a Honda product. From sales to service, automotive to small engine, Jake has become one of our most well-rounded and knowledgeable employees.